Events
Come and have a look. Ride with us.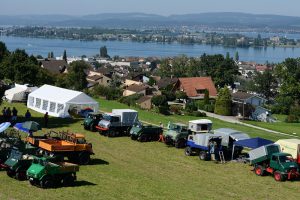 The past and present of Mercedes-Benz are closely linked to the future of the automobile. This is why the Unimog-Club Gaggenau e. V. collects traces of automotive history and enables interested people all over the world to experience classic automobile icons live and in motion.
The Unimog-Club Gaggenau e. V. plans, organizes, coordinates and promotes local club meetings, exhibitions, excursions, screwdriver meetings and events in cooperation with the regional groups.
---
Aktuell: