Welcome to the Unimog-Club Gaggenau e.V.
Dear club members and friends of the Unimog!
We would like to welcome you to our new english website.
We would like to bring you closer to our passion for the most beautiful and exciting universal engines from Mercedes-Benz. The care and preservation of these automotive contemporary witnesses is one of the main tasks of our club. The community is supported by a diverse range of events at regional and international meetings. Our annual international club meeting, the many meetings of the regional groups and our aftermarket attract Unimog friends from all over Europe again and again.
The Unimog-Club Gaggenau e. V. is today an international association of Unimog and MBtrac friends with over 8.000 members in 49 countries.
We feel responsible for collecting the diverse information on the history, technology and application of the various Unimog and MBtrac series, making this knowledge available to the members and at the same time maintaining the enthusiasm for a unique vehicle concept.
Have fun now on the new pages of the Unimog-Club Gaggenau e. V.
Rainer Hildebrandt, President Unimog-Club Gaggenau e.V.

Merry Christmas and all the best for 2023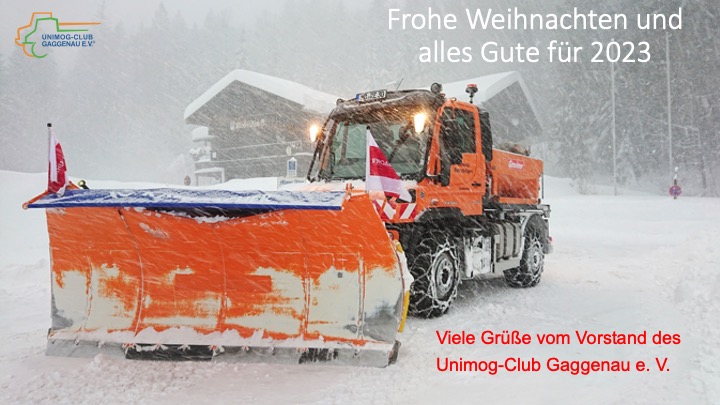 Many greetings from the board of the Unimog-Club Gaggenau e.V.
News: Meeting of the UCG regional representatives
The regional representatives of the Unimog-Club Gaggenau meet twice a year with the club's executive committee to discuss current and future topics.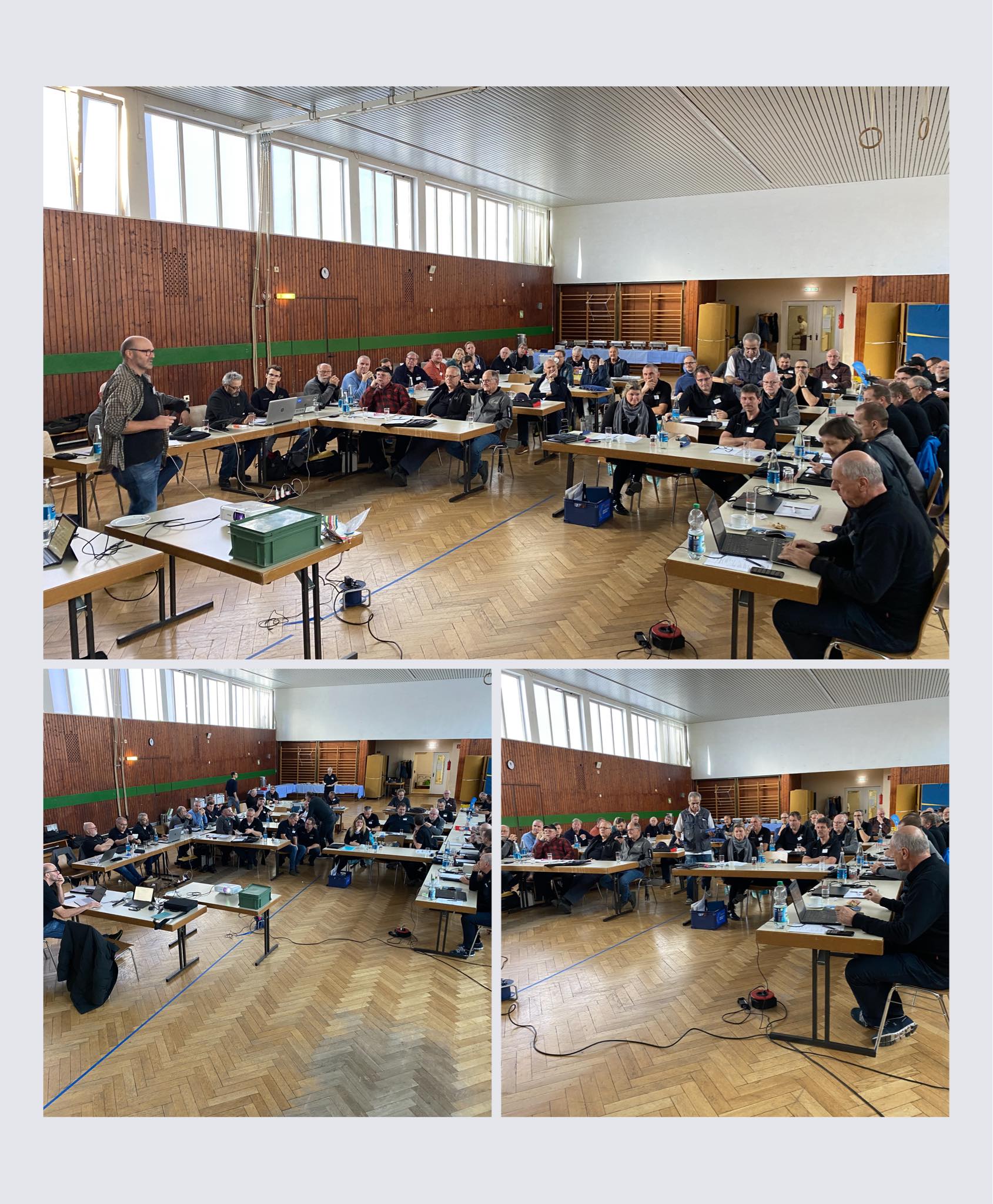 Meeting of the Regional Officers of the Unimog Club Gaggenau in Dreieich on 26.11.2022.
More than 8.000 members in the Unimog-Club Gaggenau e.V
October 2022: The numbers are impressive, because in the last five years an additional 1,400 members have joined the Unimog Club, which has Unimog fans from 46 countries. At the end of September, the eight thousandth member, Lukas Gerhold from Voitsberg / Austria, was welcomed. This means that the Regional Group Austria East has grown. Lukas Gerhold has an intense relation to the Unimog. This vehicle has accompanied him all his life on his parents' farm, a Unimog 406 and 421 are still in use today, and in earlier times there was already a Unimog 401 and 411. And of course he lends a hand himself with maintenance work so that he can enjoy his Unimog for a long time to come.
Impressions of the annual meeting 2022 in Bahrenfleth
The annual meeting of the Unimog Club Gaggenau took place from 26 to 28 August 2022 in the far north, just behind Hamburg between Itzehoe and Glückstadt. To give you a small impression of the Unimog highlight, our member David Endres captured some worthwhile impressions on site.
New Articles of our Club Shop
UNIMOG Spezial Sonderausgabe U421 2. Edition | Unimog Wissen Unimog 411 Elektrik | Unimog Spezial Dieseli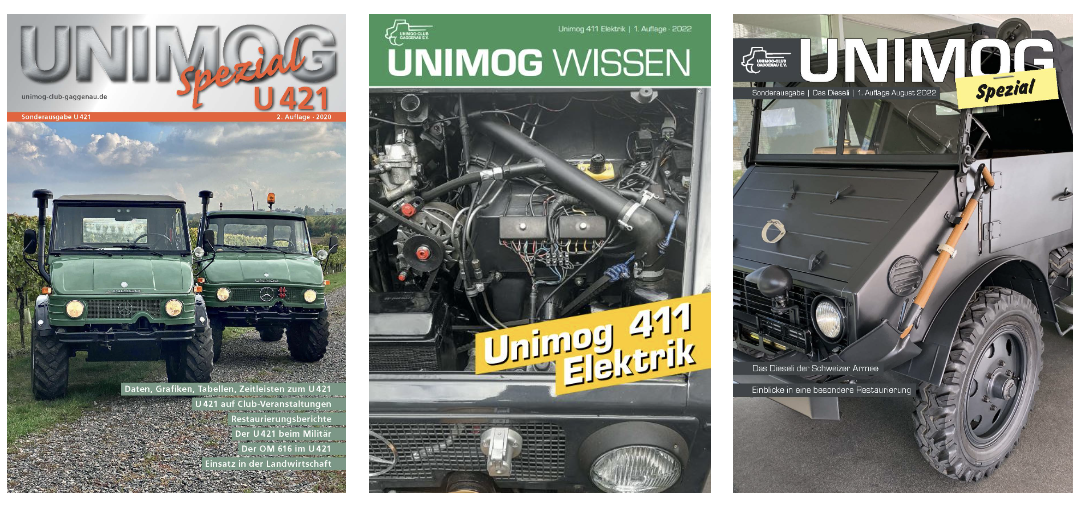 More than 2.000 visitors celebrated the 75th birthday of the Unimog in Gaggenau while 75 Unimog models drove in convoy